Full Care Boarding Facility
To Book, Call Ashleigh @ 801.251.6469
Phase 1 Ready!
We are excited to announce that phase 1 of our new facility is active for use! We are working on a lot of enhancements but the facility is already world-class. Here is a look at what we have been up to:
Our new state-of-the-art facilities!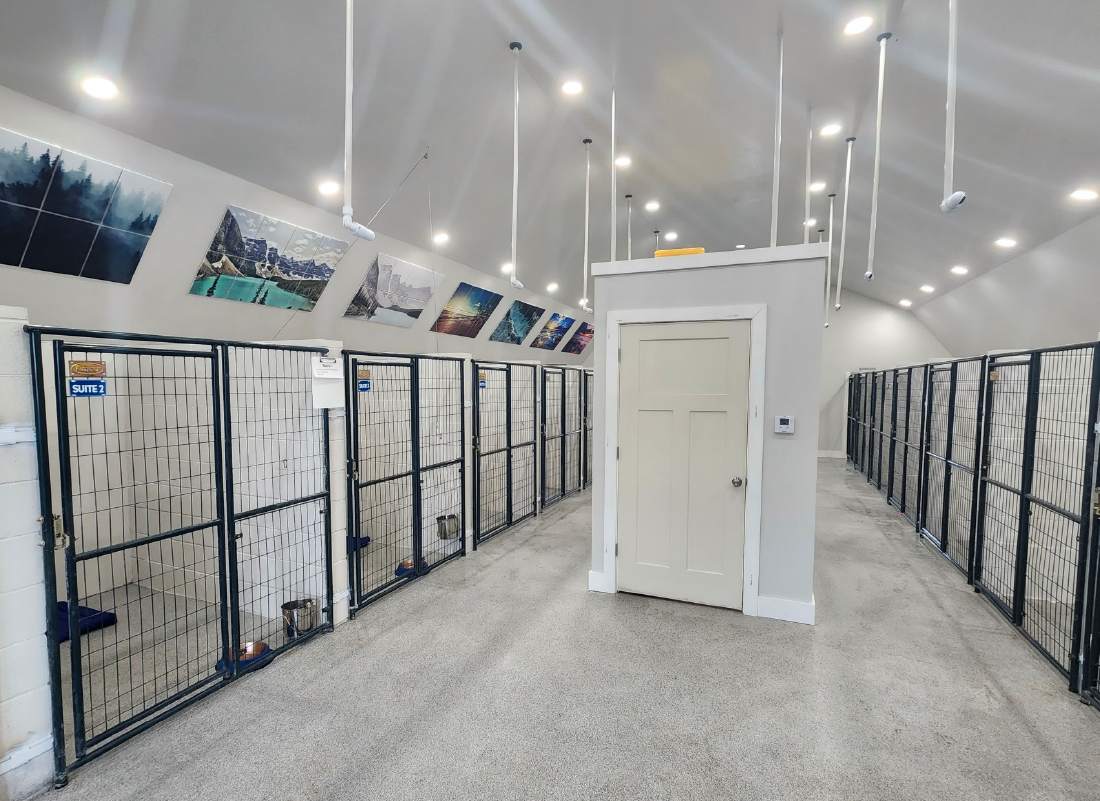 Heated Floors!
Private Cameras
Private Runs
Epoxy Floor
Hose Washable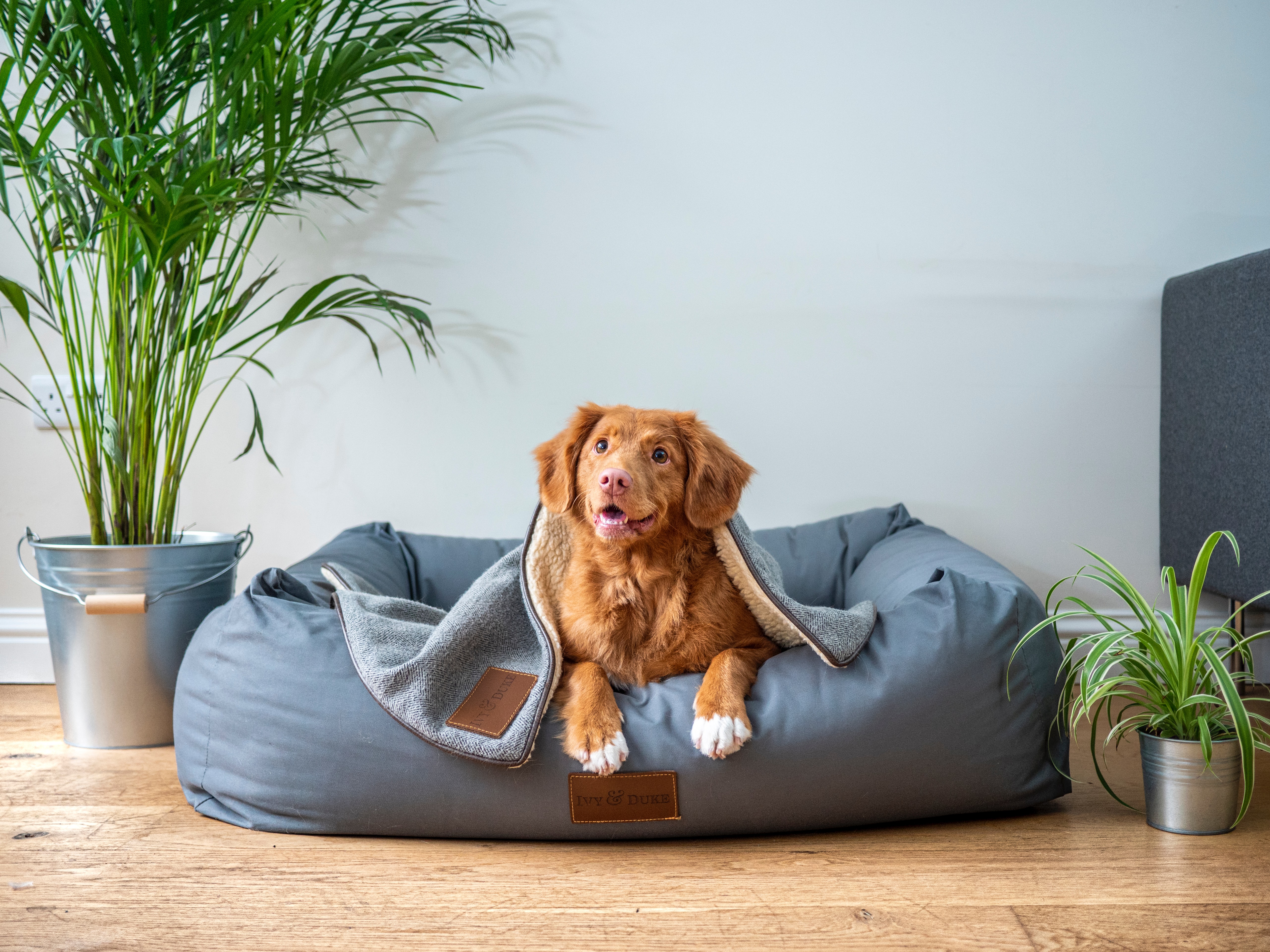 Dog, Cat, and Horse Boarding
Need to go on vacation? Your pets could use one too. This is like a resort for your pets. Give them time to play, mingle, make new friends, see new sights, and live it up. We can handle quick overnight help, weekend trips, and extended care. Your pets will be in good care and love it here.
We got glowing recommendations from the county when inspecting our facility! The county has been excellent to work with and they were incredibly complimentary of our facilities. We are very confident that our facilities are the best in state and an excellent choice for your puppies.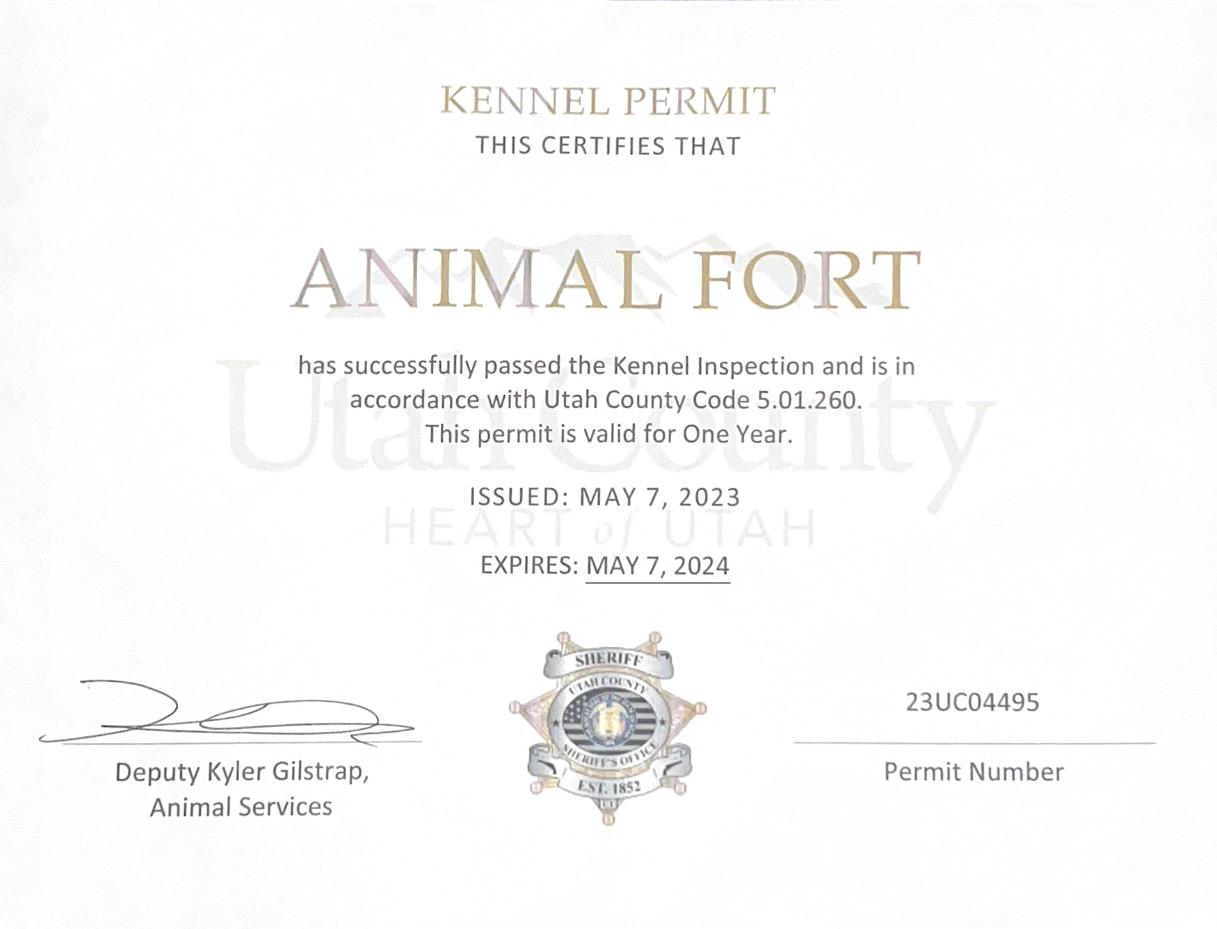 This is the view from Cedar Fort, our hometown. We are located in some of the last wilderness in west Utah County. There may be nearly 2 million people just over the hill from us... but you'd never guess it from out here. Animals are a way of life. Always have been, always will be.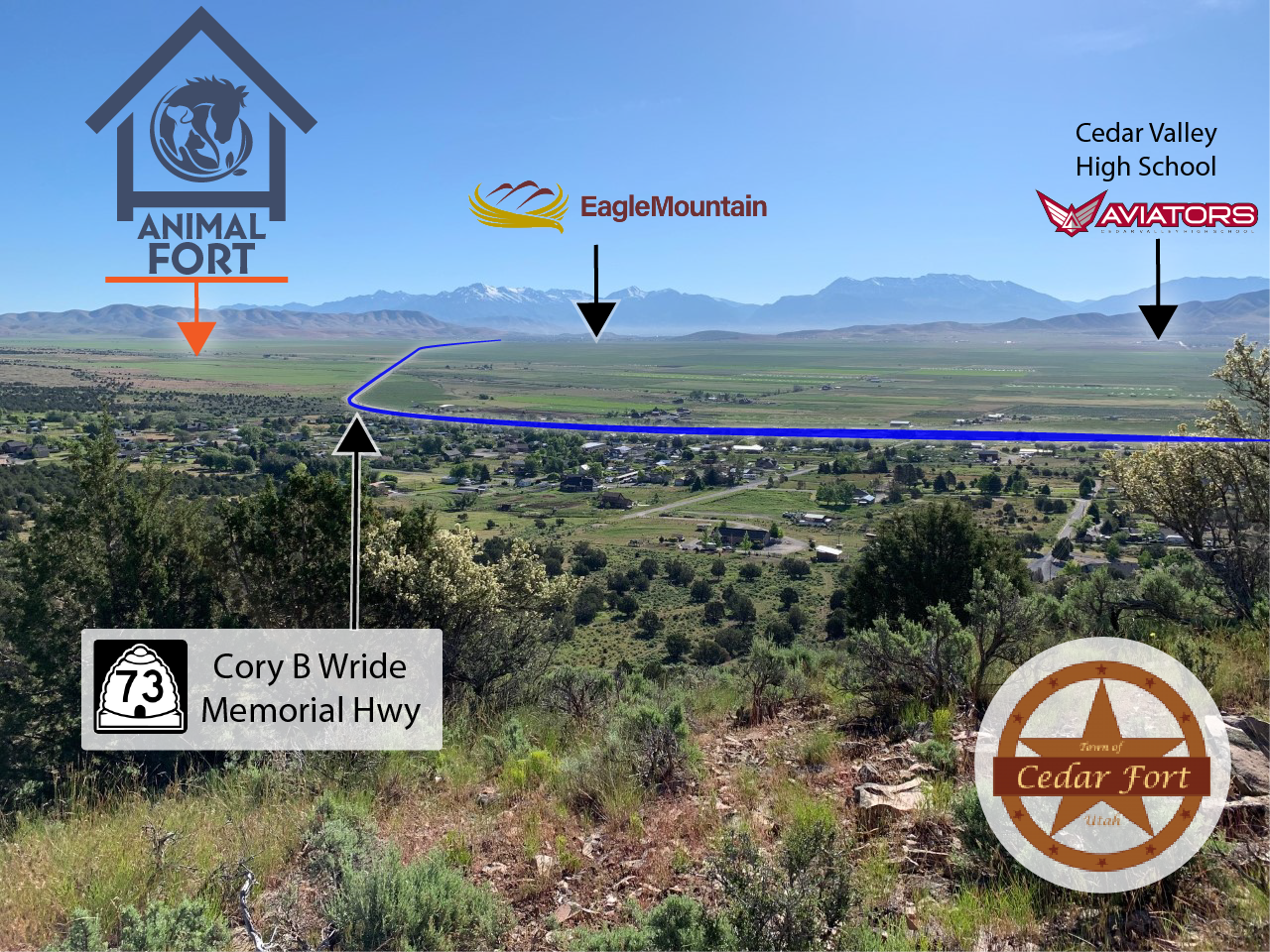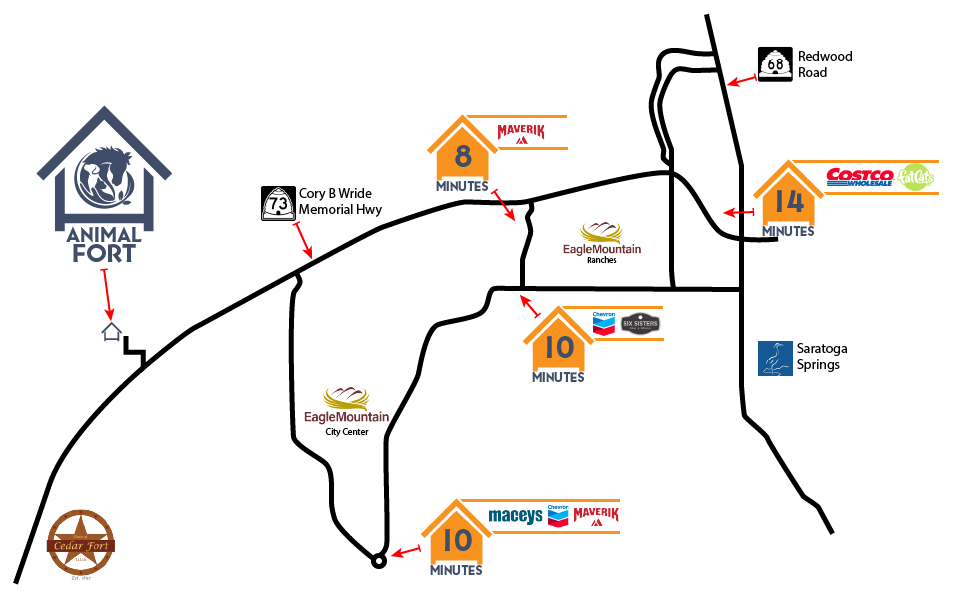 Being so far away from everything sounded like a bad idea for location. But Eagle Mountain city center is 17 miles from the freeway (using the highway and not back roads). It is only 8 miles to our facility. That 8 miles is on fast highways with low traffic too. We think you'll find that the drive is pleasant and quick.
Much of Saratoga Springs is also a quick drive away. We are considering a shuttle service for Saratoga Springs and beyond. We like the drive.